John Janiga, Trustee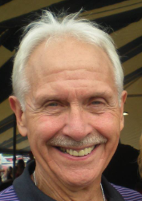 I originally started out in the Warrendale section of Detroit. St Christopher was the church/school I attended with Mom, Dad and a sister. In 1956 we moved to Garden City where I finished up schooling in the public schools. When I got married in 1969, my wife and I eventually bought a home in Dearborn. Two daughters later, and one on the way, we moved to Dearborn Heights near St. Sabina church/school. After the divorce, I ended up in Redford and then transplanted myself to Brownstown.
My heritage is 100% Polish. My Mom and Dad always followed the Polish traditions at home, including me having to take accordion lessons. The hours and years I had to practice was all due to Myron Floren on the Lawrence Welk show. I did manage to persuade my dad to get me a drum set and then a guitar, but the accordion was always with me. Music was so much a part of me that I decided to make it a career after I left my first profession, mortuary science. I enrolled in music education at Wayne State, got my degree and then landed a job in the Woodhaven-Brownstown school district. I later enrolled at Eastern University and obtained a master's degree. I retired from teaching in 2000 but I never stopping playing jobs.
As I look over the past 60 years as a musician, I am very grateful for all the talented musicians and bands that I have worked with during my life. I will continue to work as an accordionist until I can no longer squeeze the box. I have not played my last polka, yet.