Mindi Tietz, President
MEET OUR NEW PRESIDENT!
We would like to introduce you to our new President – Mindi Tietz. We thought it would be nice to get to know Mindi and welcome her in her new role. -Shirley Siwiec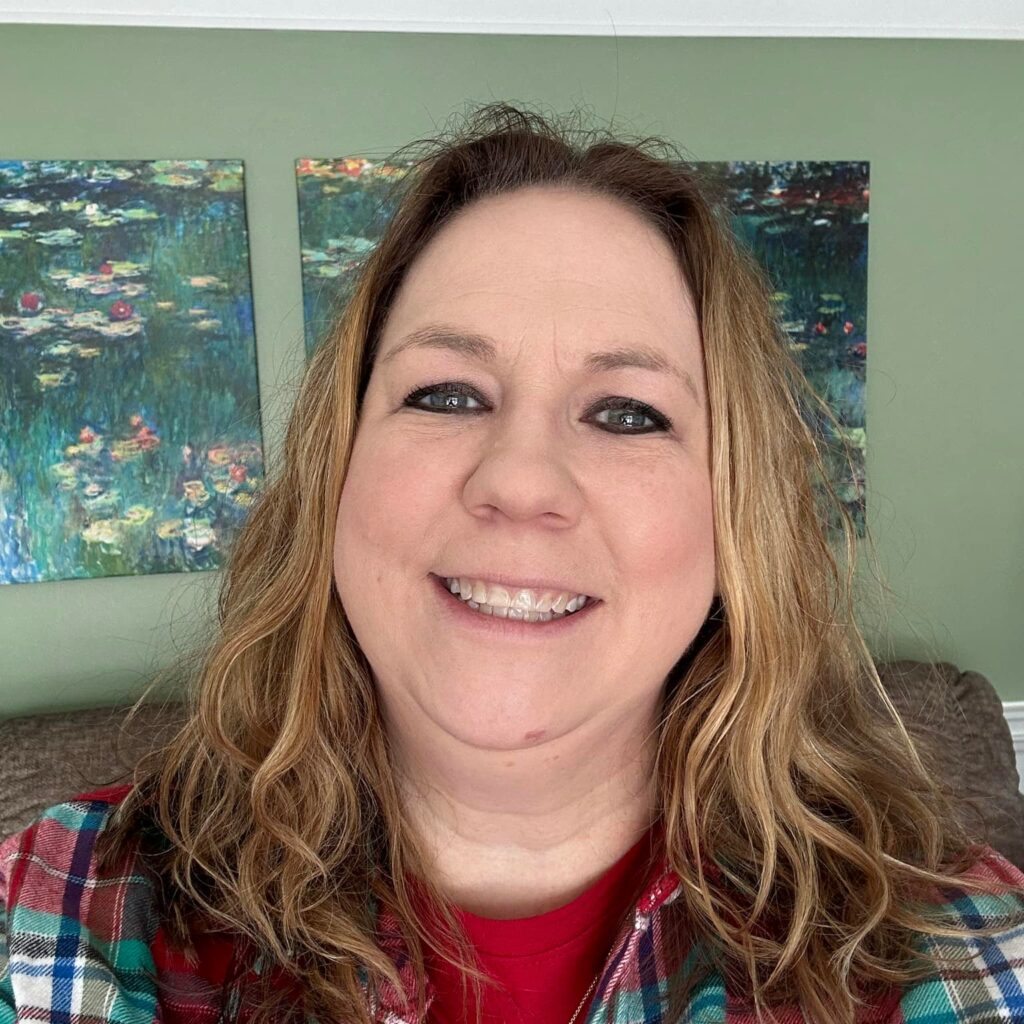 What is your background connection to polka music?
I credit my love of polka music to my parents & grandparents. My late dad, Gerry Tietz, played in a polka band for many years. He started in the 1960's with a band started by Don Jahr in Sebewaing, Michigan (where I'm from & where I grew up), called the Polka Notes. Then he joined Bob Tenbusch's band, The Golden Stars, out of Bad Axe, MI. Polka music was very much a part of my upbringing. It was always on at my Grandma & Grandpa Tietz's and at my Grandma Marker's house, and every weekend my parents had it playing at home, in the barns, or in the car. Polka music was always around me. When my dad played gigs with the Golden Stars, my mom (Sandy Tietz-Kramer) would cart us 4 kids to wherever he played, along with any local festivals in Bay City and the thumb. She taught us all to dance and even some of my siblings were in dance contests. My mom is the best dance teacher. My dad didn't know how to dance until he was older, so my mom was always dancing with us kids. After my dad passed in 2003, it took my mom & I a couple years to go back to polka dances and festivals. It was especially hard on her. But time heals the broken hearted, and now I am even more involved in polkas. My mom married Merlin Kramer from Harbor Beach, and she continues her love of polka music by continuing to go to dances and festivals, as do I. Now, I travel from Wisconsin to Pennsylvania, and anywhere in between, to attend polka festivals and dances.
What is your favorite band and festival?
Probably my all-time favorite band would be Polka Family. Their music is truly happy music. Growing up, we didn't travel to go to festivals, so all I really knew was St Stan's in Bay City and Frankenmuth Summer Fest. Now that I have traveled to more festivals, I would have to say that my favorite festival is Pulaski Polka Days in Pulaski, Wisconsin. A close second would be either USPA or Polka Fireworks at 7-Springs. Pulaski is my favorite because everything is right there. Great friends of mine showed me that you can actually rent campers for Pulaski and the owners of the campers would deliver, set up, and tear down. How convenient is that??!?! You don't have to drive anywhere once set up! If the weather is hot or it rains, you can escape to the camper and still listen to the music from there. It's so cool! If you haven't been, I recommend it. I take the ferry, The Badger, across from Ludington to Manitowoc, WI, with my truck and my puppy dog, Daisy.
Hobbies?
In the summer, my love is gardening. I absolutely love flowers. I enjoy working in my gardens around my house tending to the flowers and my veggies. I have a couple small garden beds where I grow some basic veggies. There is something very satisfying about watching flowers and veggies grow. In the off-season, I enjoy different crafts. I love to sew and quilt. I sew totes and blankets and I am starting to dip my toes into quilting. I also enjoy making wreaths. You may have seen the wreaths that I donated to the November and December dances. I do computer work all day, and I find that sewing/quilting/wreath-making is mindless and a way for me to unwind after a stressful day at work.
One place in the world you would like to visit.
The one place in the world that I really want to visit is Rome, followed by Poland. There's so much history in Rome and with the Catholic Church. I want to see St Peter's Basilica, and many other basilica's where saints are, Sistine Chapel and all the museums, Vatican, and the Vatican gardens, and so much more! I am hoping that John Gora will do a tour one of these years.